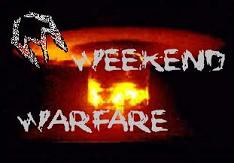 Check out our syndicated weekly show...

The final FyF/OWC show of 2004! Triple main event: Jeckel vs Soldja, Sugar vs Blade, Brian Henderson vs Pain Train, and more!

OWC Presents...


The first FyF PPV event to be run solely by Commisioner Shane Moore and the OWC!

On October 3, who will survive in the 3rd annual....


IWF wants control of the company! Can FyF prevail or
will the Insane Wrestling Federation make a comeback?