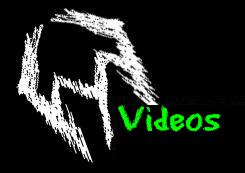 *If you have a fast connection (cable, DSL, T1), simply click the file and it will play in your default media player.
If you have a phone connection, it is suggested to right click and select "Save Target As" to download the file*
Also, due to amount of webspace available, Tribute Videos for Brian Henderson and Blade have been taken off this site. Feel free to enjoy the recap videos from our last four shows, including the FyF Retirement show, Undisputed 3: The Final Chapter!
Collaboration Videos
FyF Undisputed 3: The Final Chapter Recap Video
April 10, 2005
"Just Like You" - Three Days Grace
High Quality:
FyF Now or Never: Ride or Collide Recap Video
November 7, 2004
"Now or Never" - Primal Fear / 3 Days Grace / Godsmack / Dope
Part 1 - High Quality: 13.7 MB
Part 2 - High Quality: 12.2 MB
FyF Domestic Disturbance Recap Video
October 3, 2004
"Step Up" - Drowning Pool /
"Survival of the Sickest" - Saliva
High Quality: 12.2 MB
FyF Downfall Recap Video
September 5, 2004
"Downfall" - TRUSTcompany
High Quality: 5.7 MB