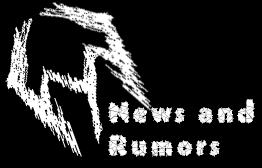 *Saturday, March 6, 2004*
FyF Random Acts of Violence is right around the corner. In five weeks, the new FyF season officially begins!
*Sunday, February 29, 2004*
It has been confirmed that former FyF Champion Jason has moved to Florida. No word has been said on whether or not he will be returning.
A stable fued between Mexican Heritage and The Foundation seems to be brewing. Soldja and Bloodthirst have a known rivalry and ever since Joker won the TV Title battle royal, he has thrown himself into the mix. With their friend outnumbered, Blade and Brian Henderson enter the scene, creating the first group fued in FyF history.
On that same note, on February 28, Brian Henderson stated publicly that he would prove that he is a deserving Deathmatch Champion and issued an open challenge. Suprisingly, the challenge was answered by FyF newcomer Meko. All 80 pounds of this boy were completly dismantled at the hands of the owner and he was forced to tap out to a Debilitator followed by a reverse boston crab. Following the match, Brian and Soldja battled Mexican Heritage and Meko's presence was felt again. With Meko providing the distraction, Joker hammers Brian Henderson with the Loss of Laughter closeline and gets the three count. I guarentee we haven't seen the end of the Foundation/Mexican Heritage fued or, sadly enough, Brian Henderson vs Meko.
*Saturday, February 21, 2004*
We have just gotten word that FyF Cornerstone as well as both Shootfight AND Television Champion Pyro as just moved to Louisiana. In order for the FyF to continue defending these titles, as of today Pyro has been stripped of both Shootfight and Television Championships. New champions will be crowned in the coming weeks in matches determined by FyF Owner Brian Henderson to lead in to the first FyF Pay Per View of 2004, Random Acts of Violence.
*Monday, February 16, 2004*
The FyF recently had our first unofficial show of 2004 on February 13 - Friday the 13th - and it was a big success. FyF wrestler Sancho Cortez embraced a new gimmick, calling himself Joker; we witnessed the debut of the two new FyF wrestlers Meko and Tricycle; Soldja and Bloodthirst battled in an awesome match; Blade successfully defended his FyF Title against longtime rival Jeckel; and Octane regained the Deathmatch Championship after pinning FyF Owner Brian Henderson. Brian Henderson is very upset at this and has gone on record as stating he will do anything it takes to get back his FyF Deathmatch Title.
FyF Friday the 13th also saw the return of Prep Gone Bad and the arrival of newcomer El Niño although neither of the two had a match, they both attended and we will definately be seeing more of them in the weeks and months to come.
The fued between Soldja and Bloodthirst (formerly Jesûs Christé) seems to have picked up right where it left off following last year's Undisputed pay per view. With both men seemingly choosing their allies, this looks like it may be growing into the big fued of 2004.
Rumor also has it that former FyF Shootfight Champion Scary Josh will be getting released from juvenile hall this month. Word is that he may make his return to the ranks of the FyF.
On that same note, FyF Cornerstone and Scary Josh's brother, Jason, is rumored to be moving to Florida very soon. If so, an acredited FyF Star and former Heavyweight Champion will be lost from the FyF Roster.
FyF Owner Brian Henderson has been in talks with some potential FyF wrestlers. He has spoken to two high school wrestling coaches attending DACC who agreed to view one of our shows and may decide to join as early as our April PPV Random Acts of Violence. We have also obtained a very enthusiastic FyF hopeful named Brandon Maucus. The name "Ritilin Kid" has been floating around.